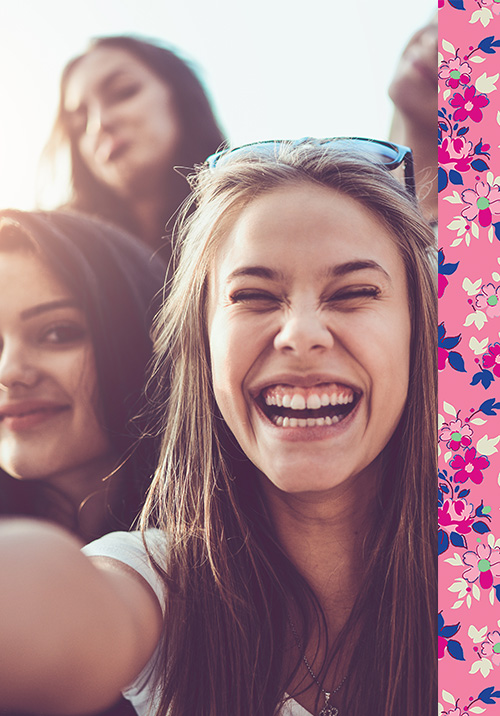 Positive attitude
Lady Green
wanted to take a new approach to skin problems : fun and positive!
Is your skin a bit rebellious? Pamper and take care of it and it will love you back. More beautiful skin is easy, just follow our easy skincare program and beauty tips.
No more stress, just enjoy life!

Self-esteem
Smile, you're beautiful!, that's our tag line. Lady Green believes that all girls are beautiful when they're having fun, when they're in love, when they're happy... Beauty is within you, don't forget it. You're beautiful when you feel good about yourself. So believe in yourself, and the charm will work all by itself!

Sharing
Whether it's sharing beauty tips or sharing about your troubles or a crush… your friends are always there for you. You have fun together and feel beautiful when you're with them! Lady Green also believes in the importance of sharing and listening. That's why we asked over 200 girls to take part in creating the brand and its products! So, you too, tell us what you think of Lady Green and join our test panel to participate in developing our next products.